In this article, we will go through how to install VirtualBox 7 on Windows 10. VirtualBox is a type-2 hypervisor for x86 virtualization solution for enterprise as well as home use developed by Oracle Corporation.
How to Install VirtualBox 7 on Windows 10
Start by navigating to the VirtualBox download page then click on Windows hosts as shown below. VirtualBox will start downloading.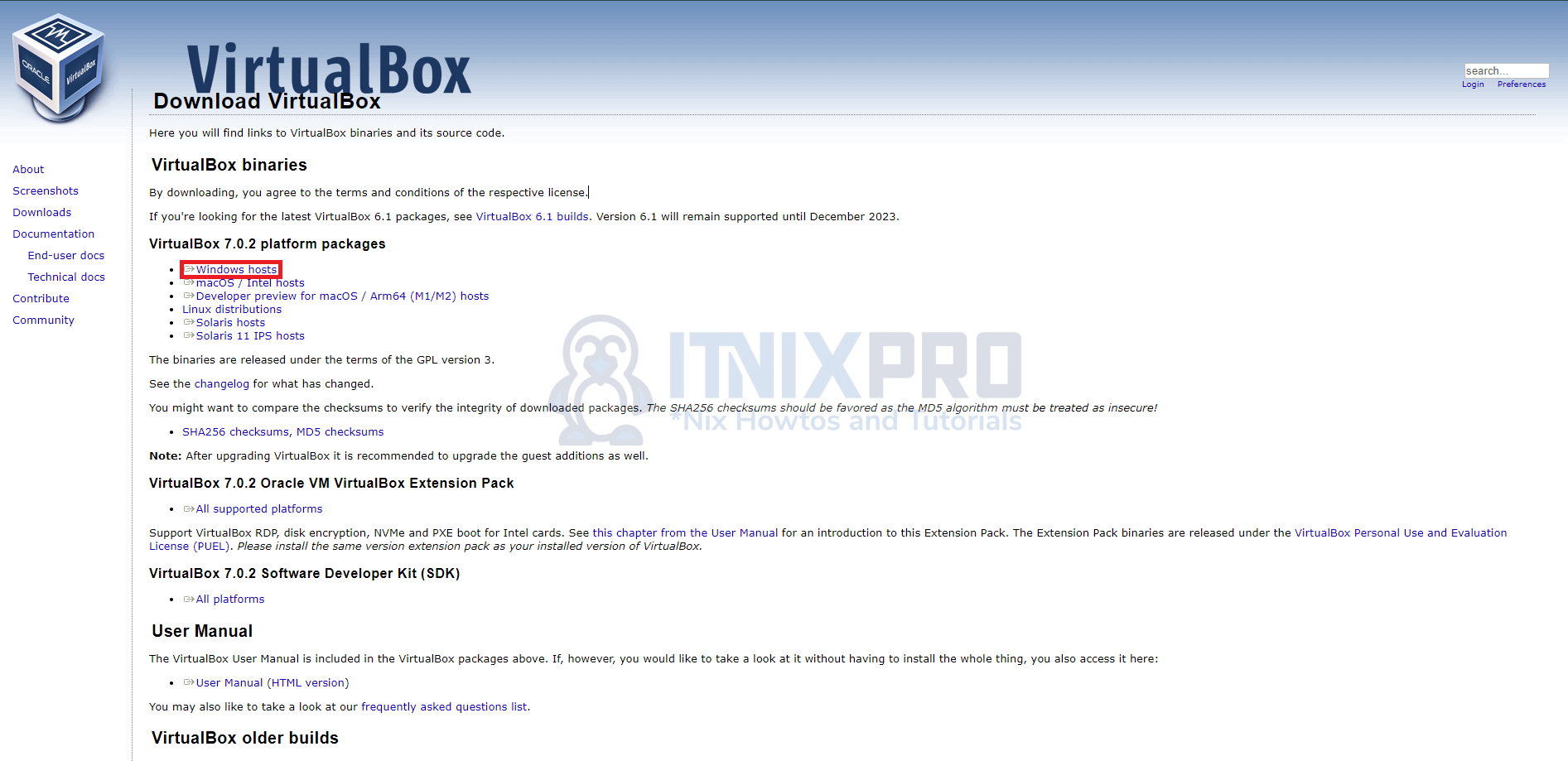 After downloading, double-click it to install and run as an administrator. Click the next button to continue as shown below.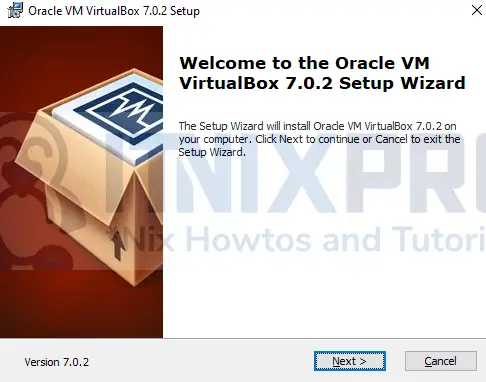 On the page that will appear click the next button to proceed.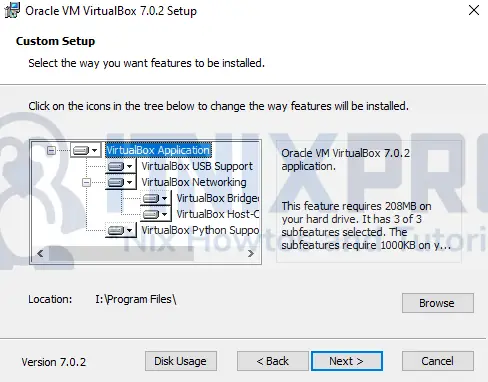 Accept the network interface warning by clicking Yes.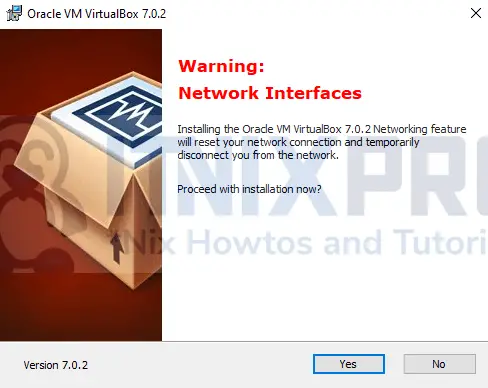 Next, click yes on the window that will appear.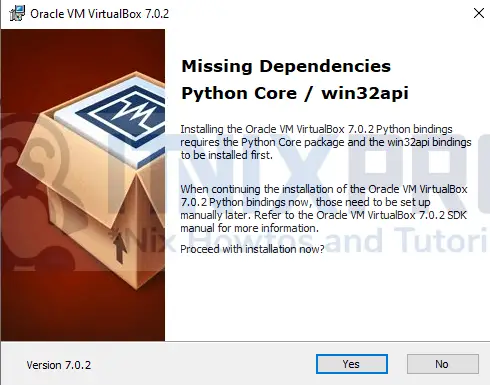 Then click install to start the installation.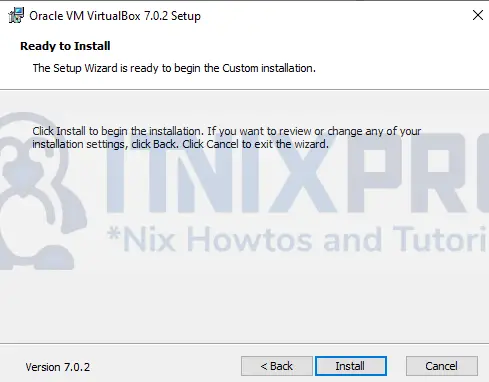 It will take a few seconds to complete.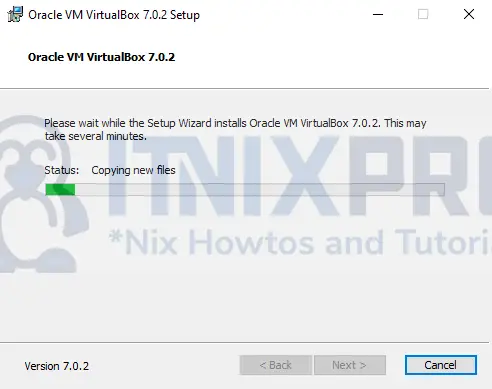 Click Finish to launch VirtualBox 7, Sample VirtualBox 7 interface.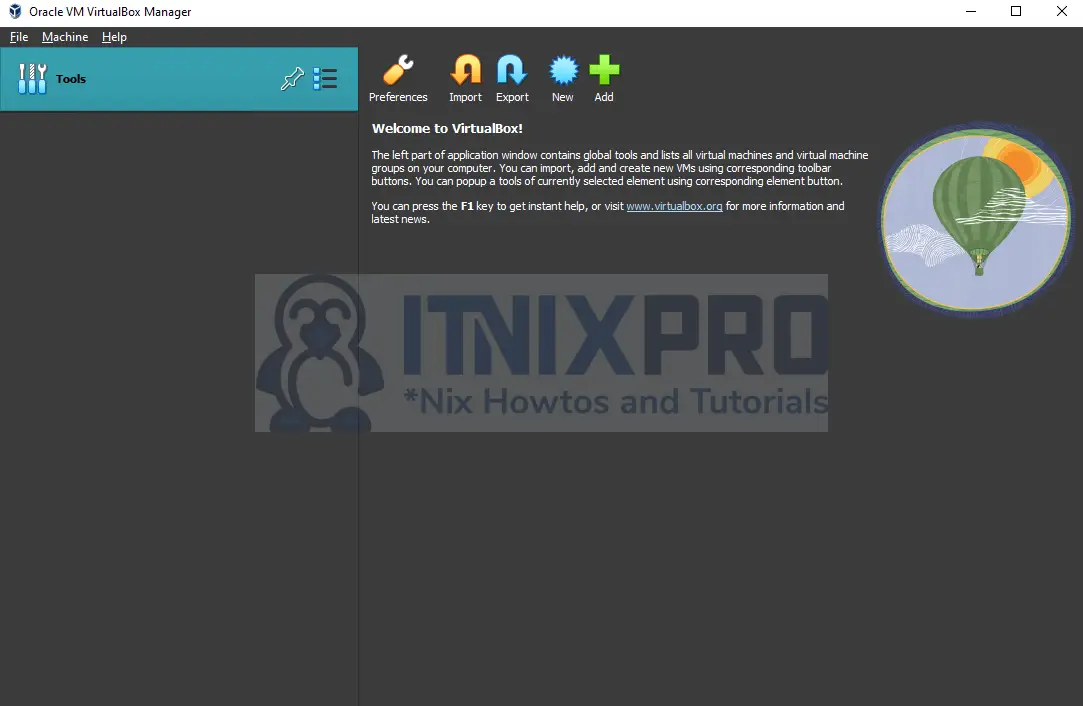 Install VirtualBox 7 Extension Pack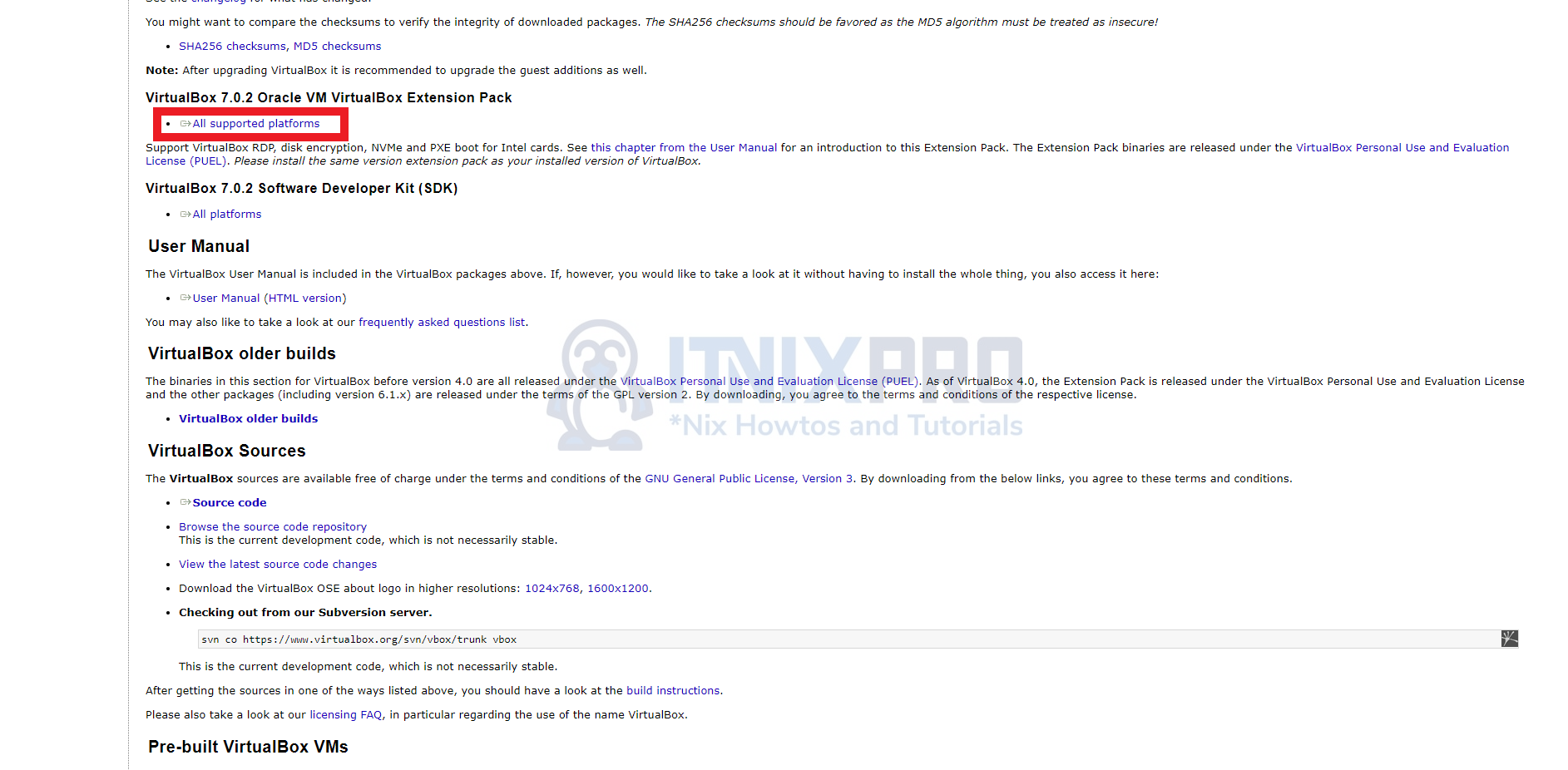 After the installation, double-click it to install then click the install button on the pop window that will appear as shown below.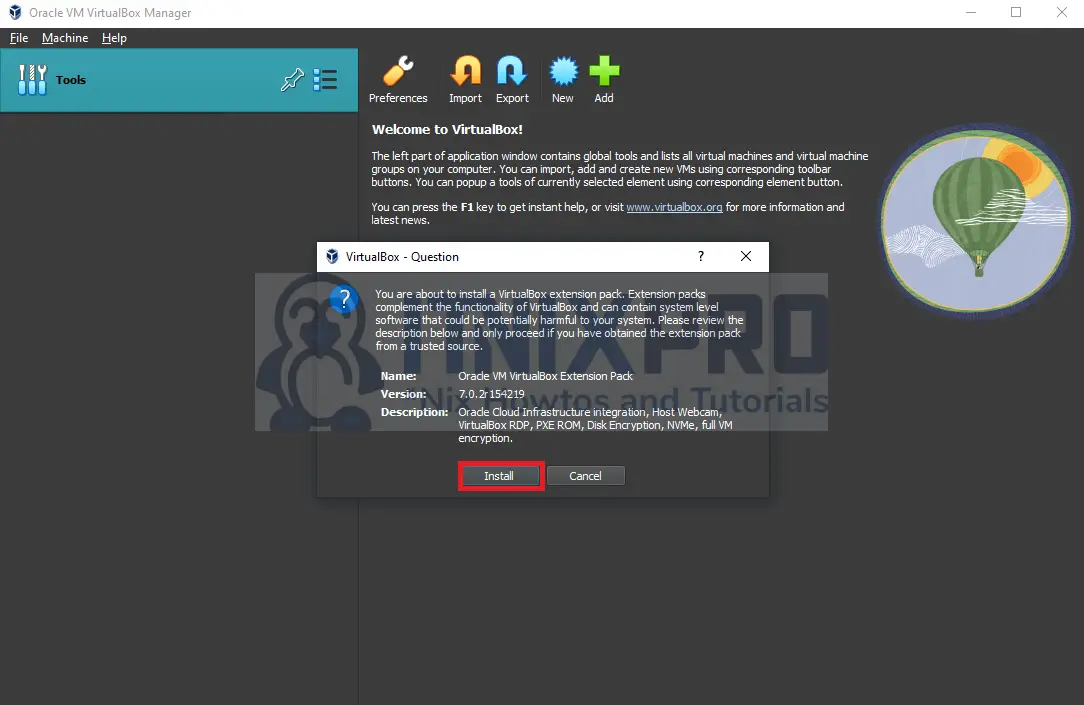 Scroll down and accept the license.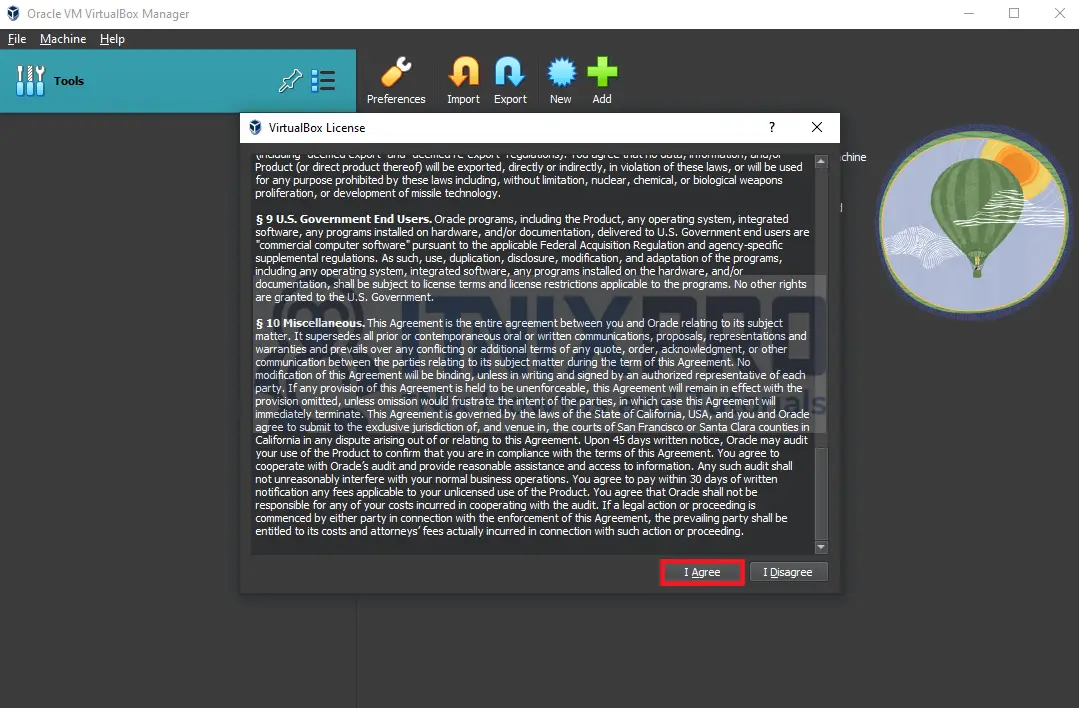 To confirm the extension pack is installed, open the file menu, tools then extension manager as shown below.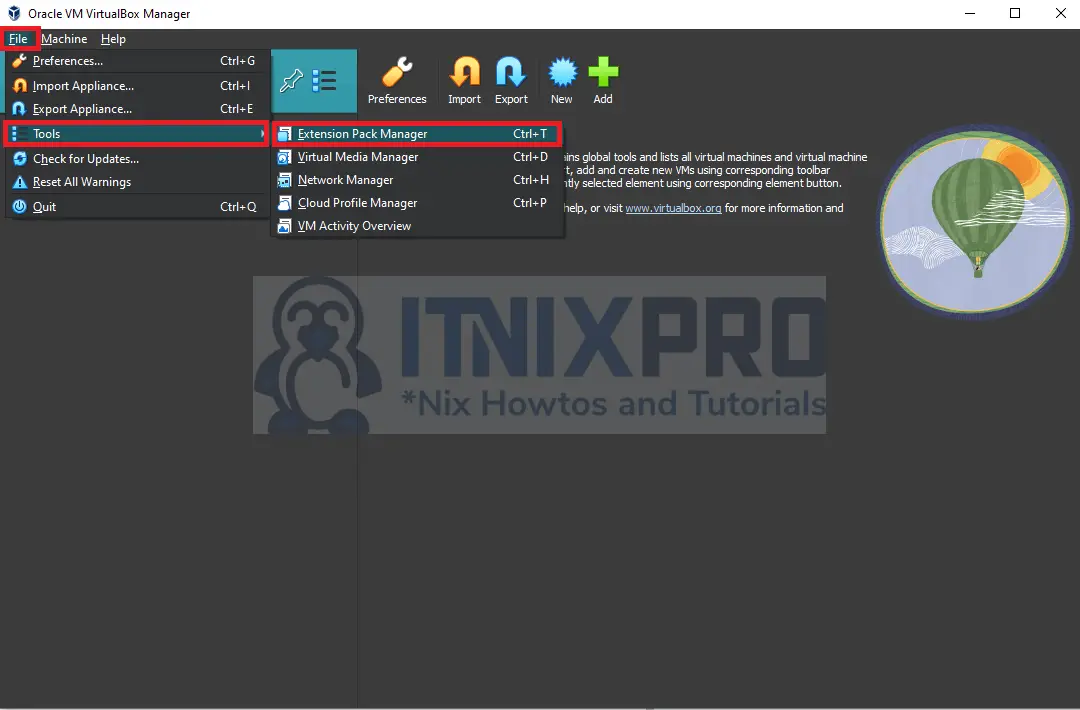 That concludes our article on how to install VirtualBox7 on Windows 10.
Read more on VirtualBox Documentation
Other Tutorials
Install VirtualBox 7 on Debian 11
Install Ubuntu Mate 22.04 LTS on VirtualBox