We will go through how to install Ubuntu Mate 22.04 LTS on VirtualBox. Ubuntu MATE is a free and open-source Linux distribution and an official derivative of Ubuntu. Its primary distinction from Ubuntu is that MATE is used as the default desktop environment rather than GNOME 3, which is the default desktop environment for Ubuntu.
Requirements
How to Install Ubuntu Mate 22.04 LTS on VirtualBox
Open VirtualBox and click on new.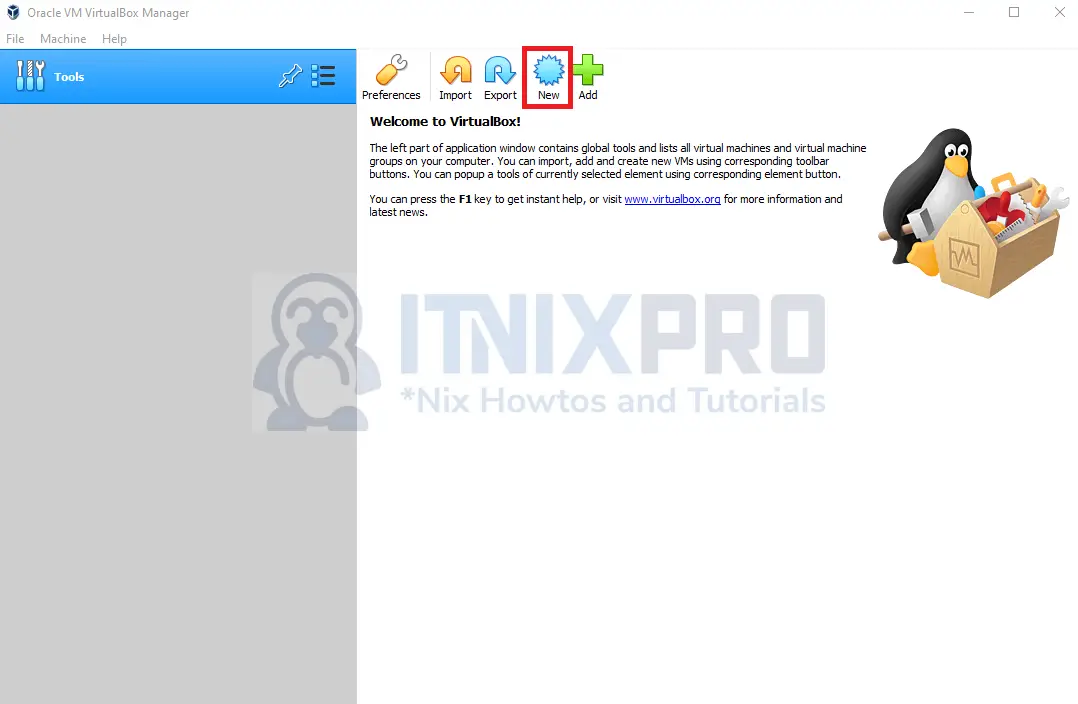 Enter your OS name and type.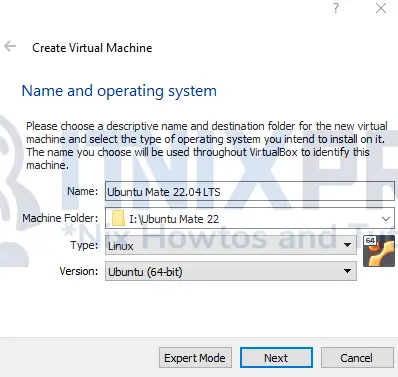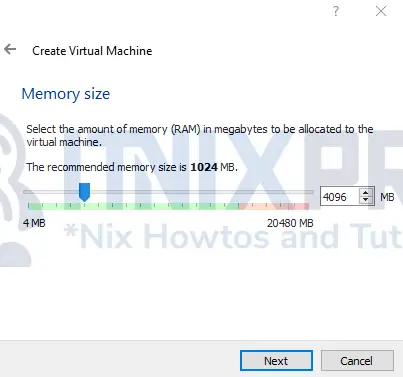 Next, create a virtual hard disk.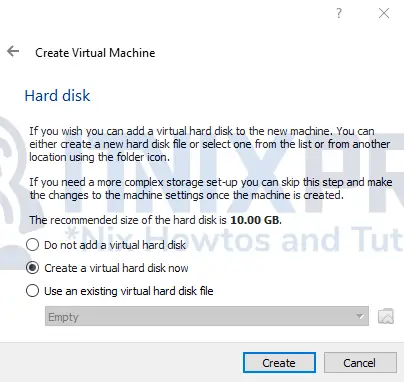 Select a hard disk file type.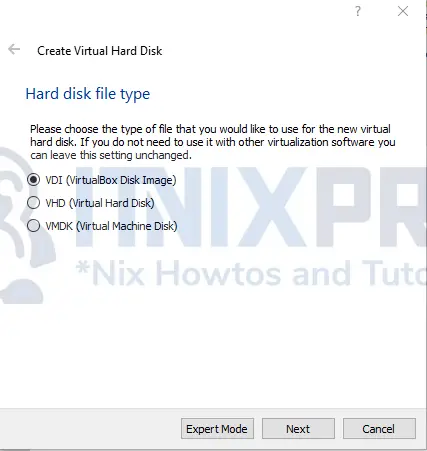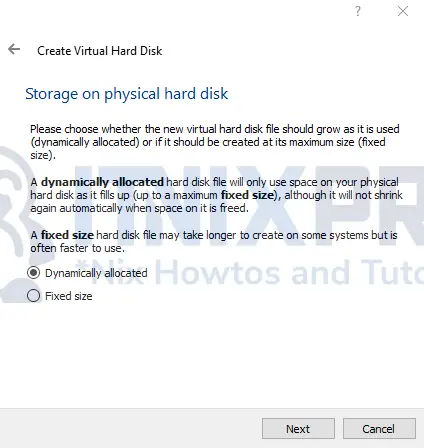 Then allocate hard disk size.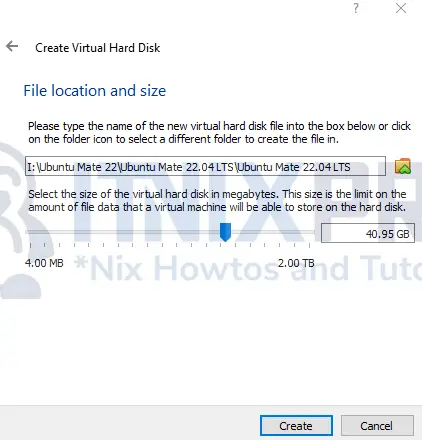 Next, add your OS image by clicking choose a disk file.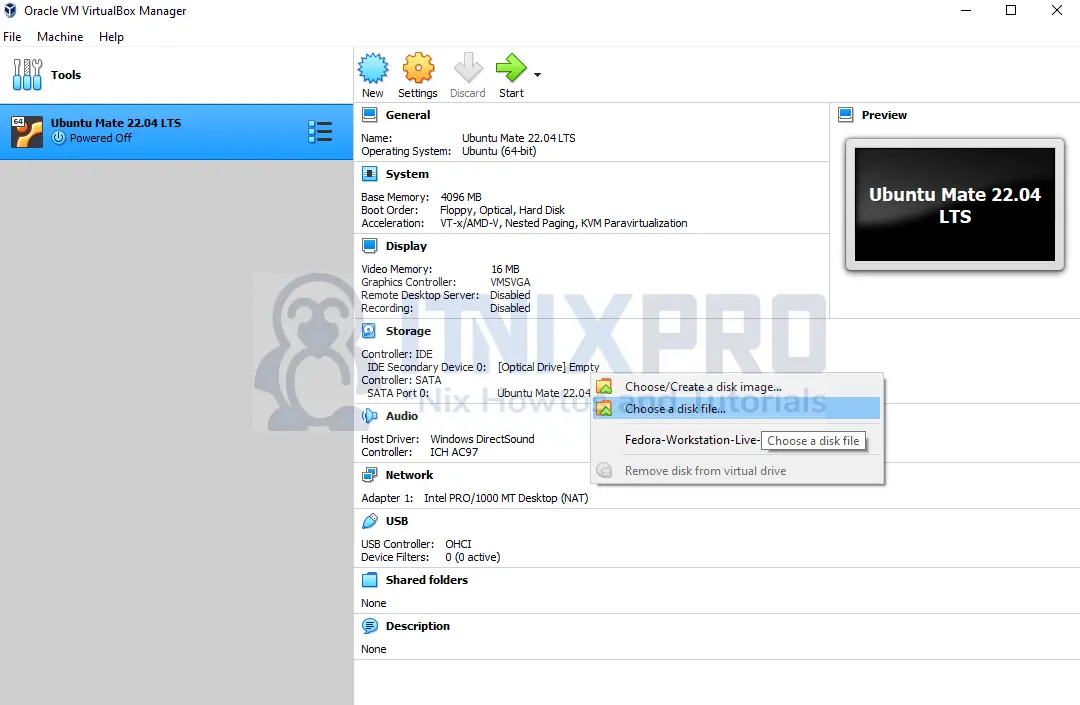 Click the start button to boot from the image.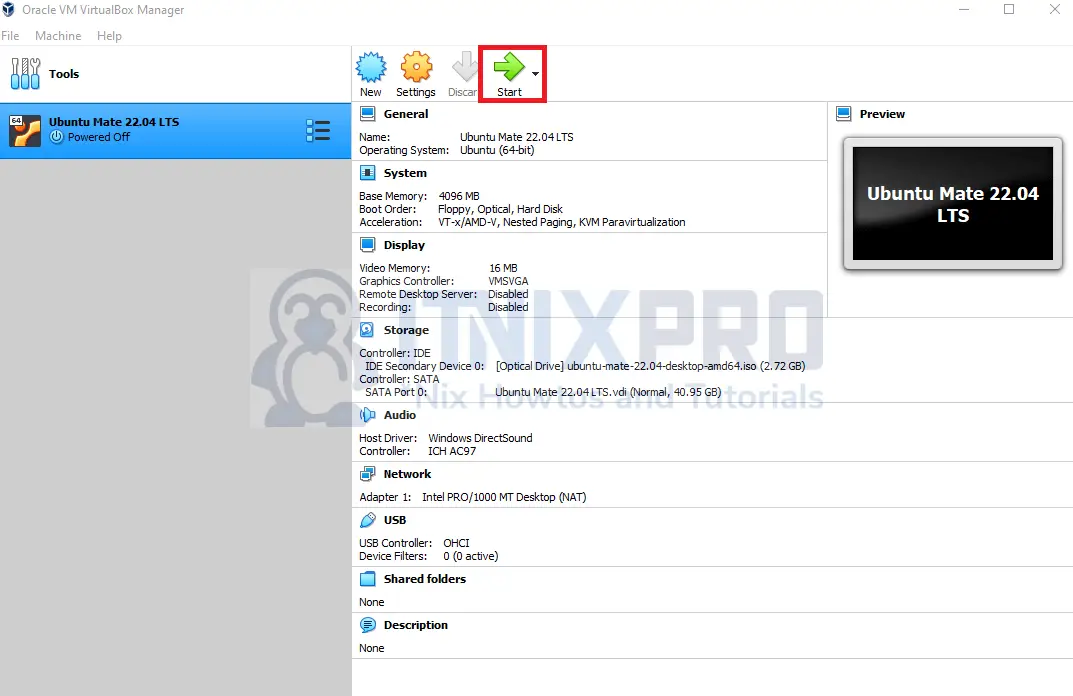 Select try or install Ubuntu MATE.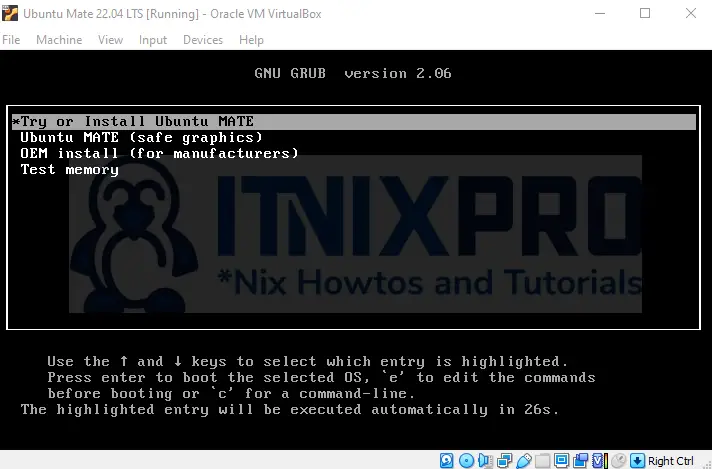 Choose Install Ubuntu MATE.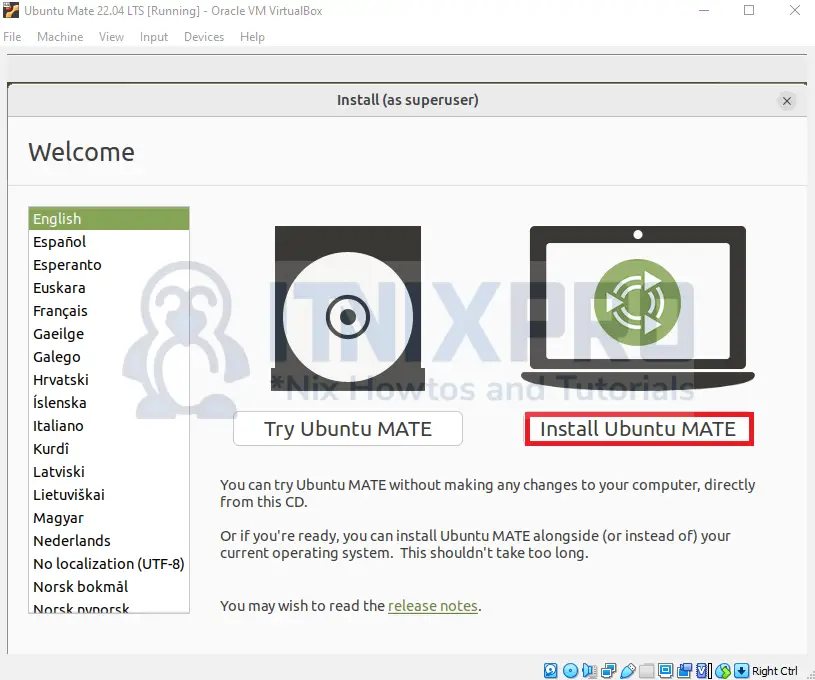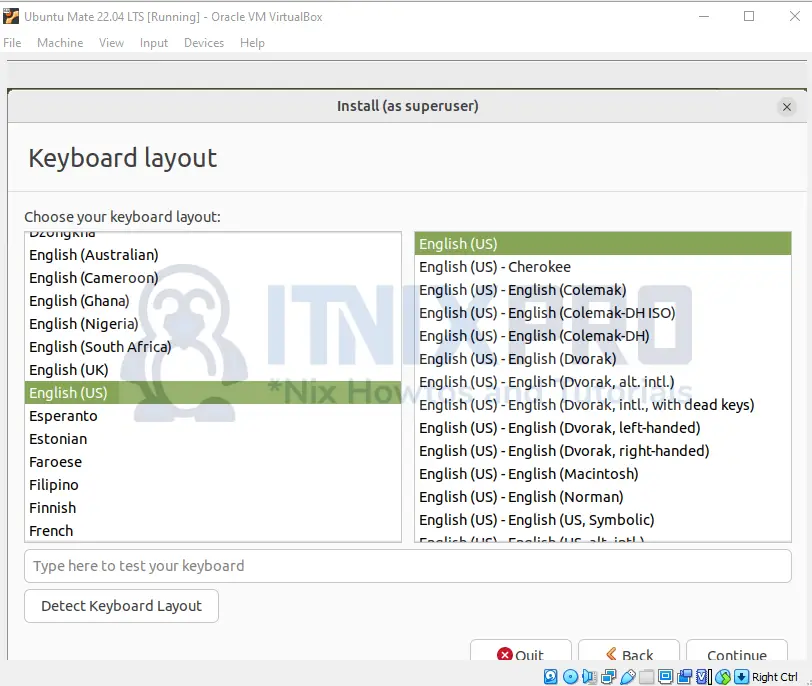 Select normal installation.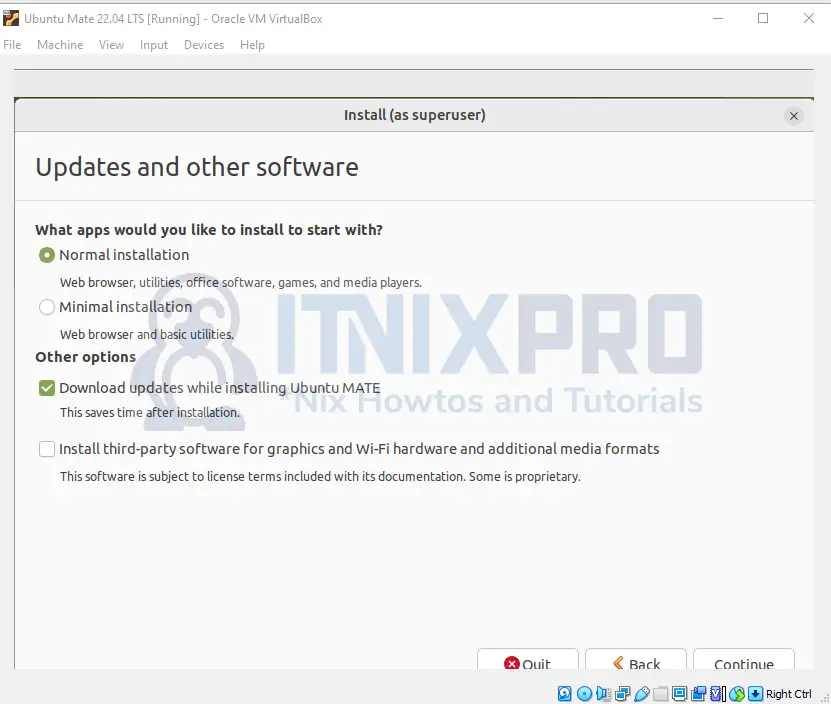 Choose installation type.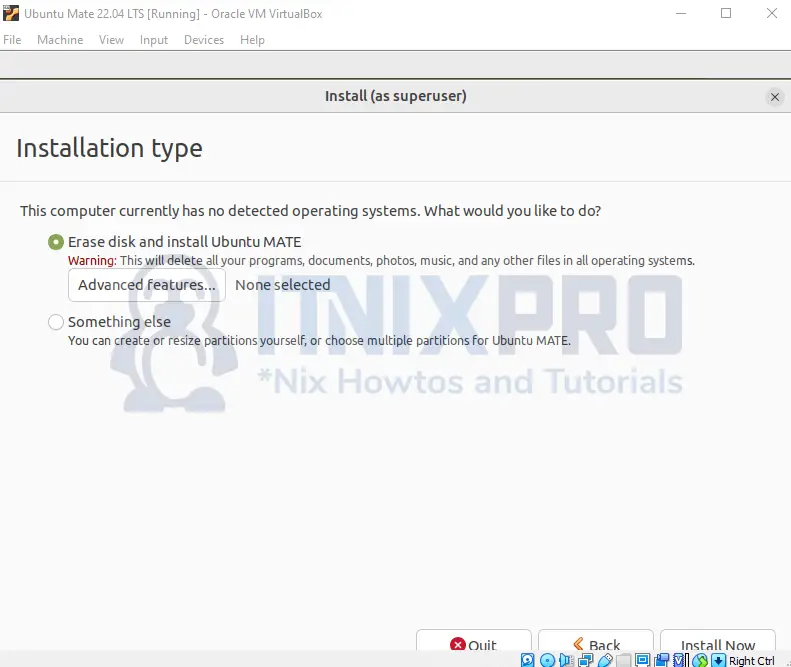 Click continue to proceed.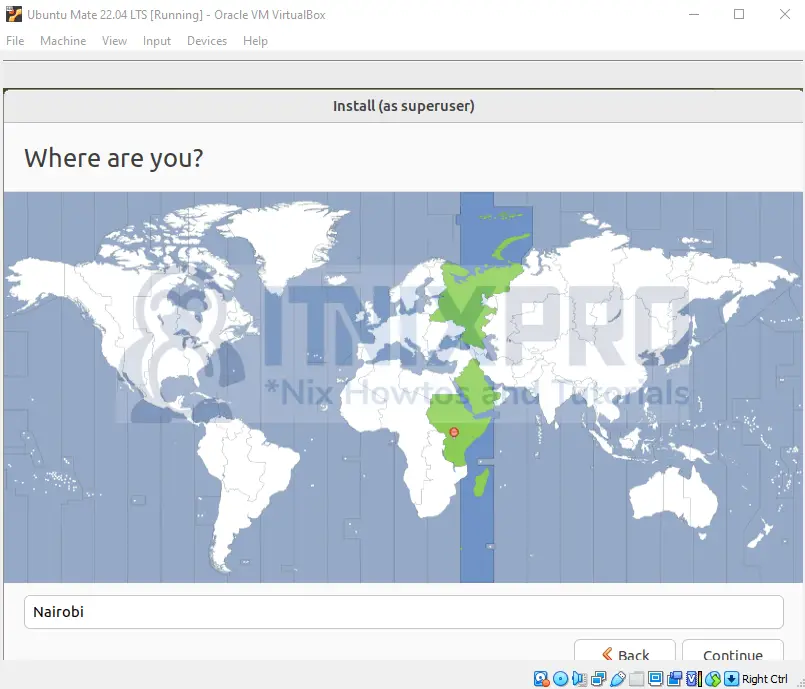 Enter your user credentials.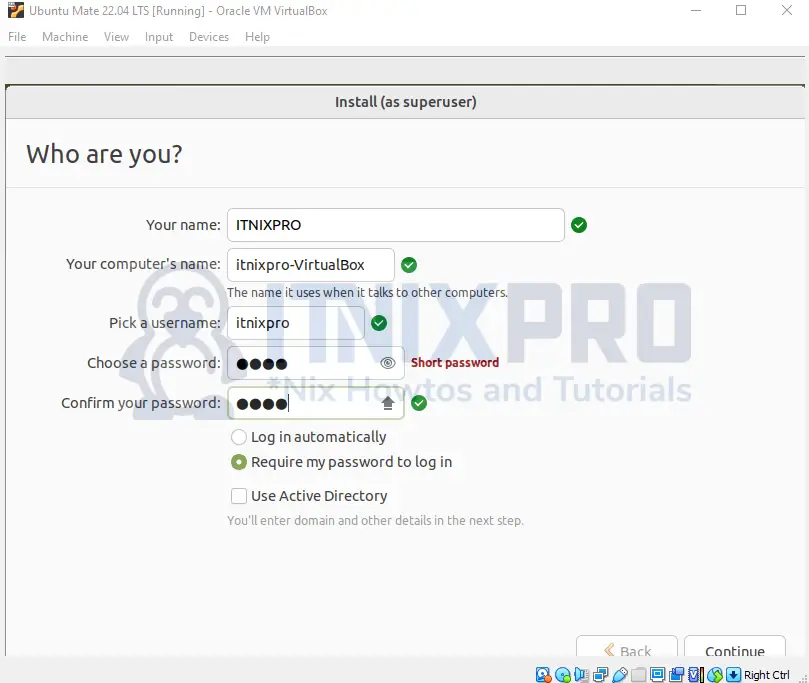 Wait for the installation to finish.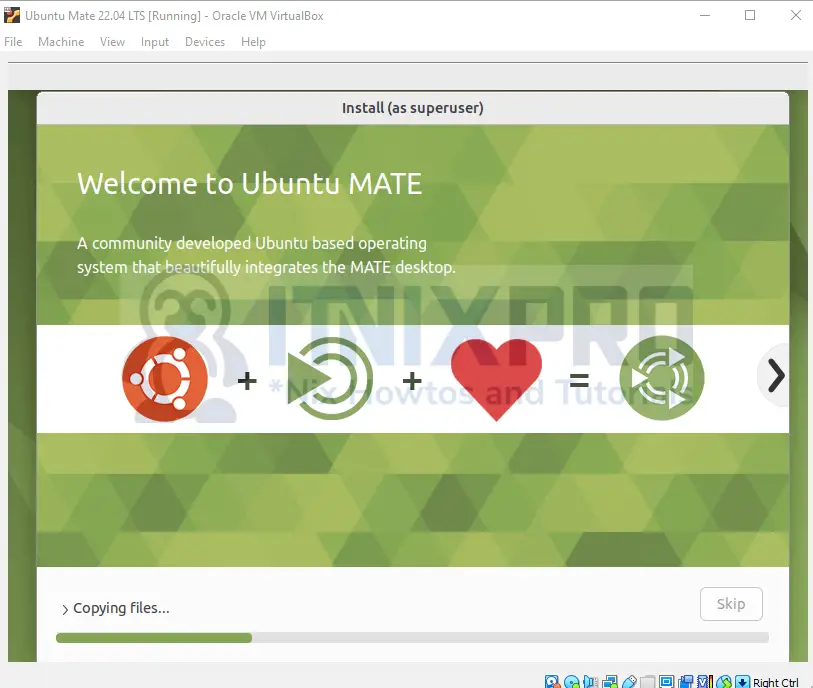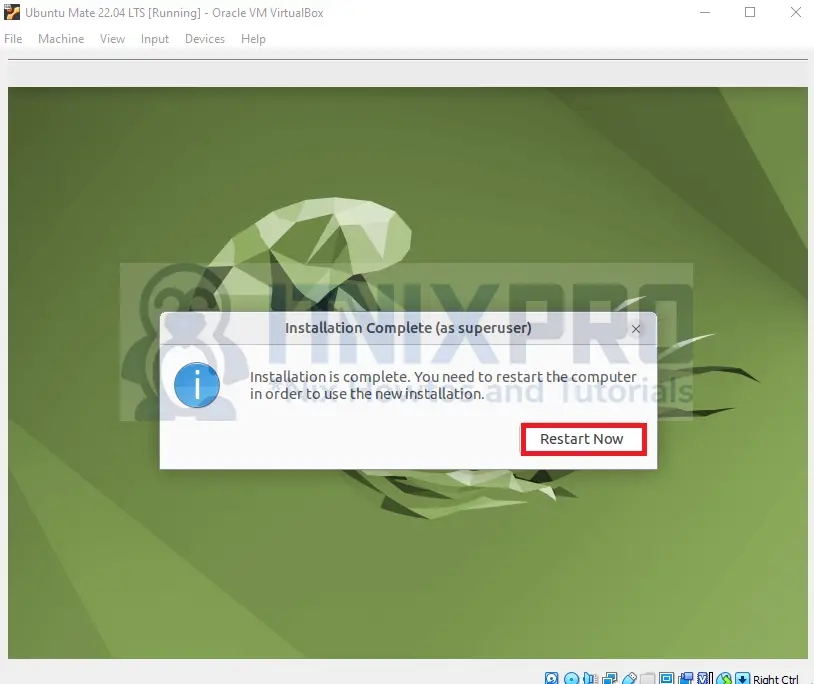 After rebooting your system, enter your user password to log in.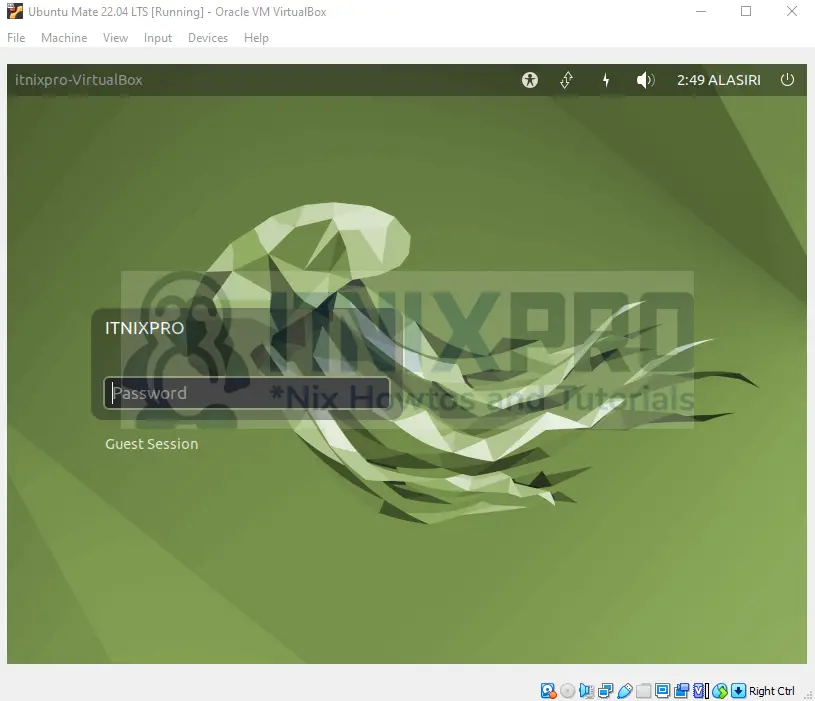 Enjoy Ubuntu MATE 22.04 LTS.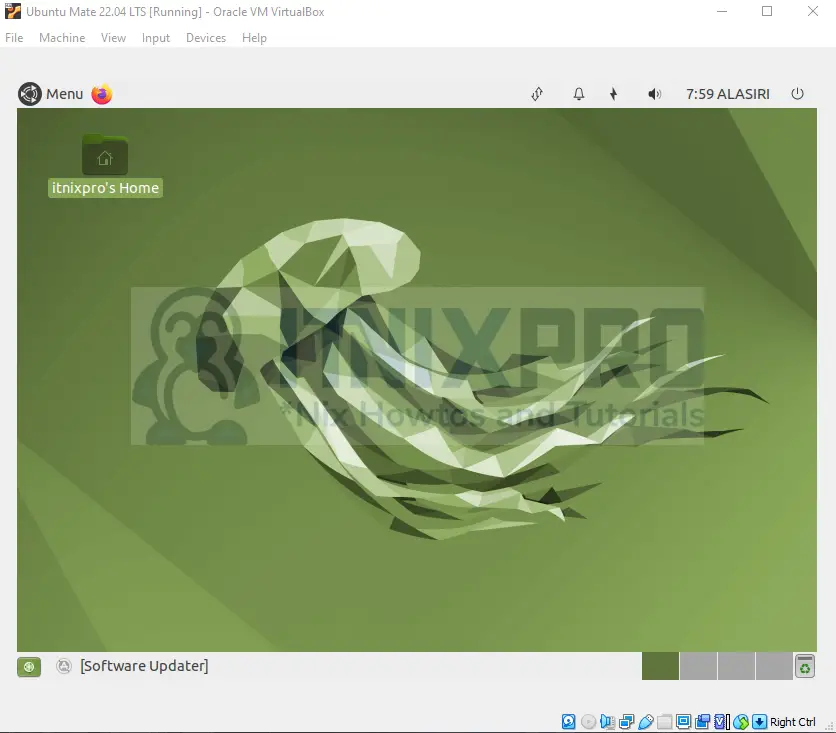 You have reached the end of our article. We have gone through how to install Ubuntu Mate 22.04 LTS on VirtualBox
Read more on VirtualBox Documentation
Other Tutorials
Install VirtualBox Guest Additions on Rock Linux 9
Install Rocky Linux 9 on VirtualBox